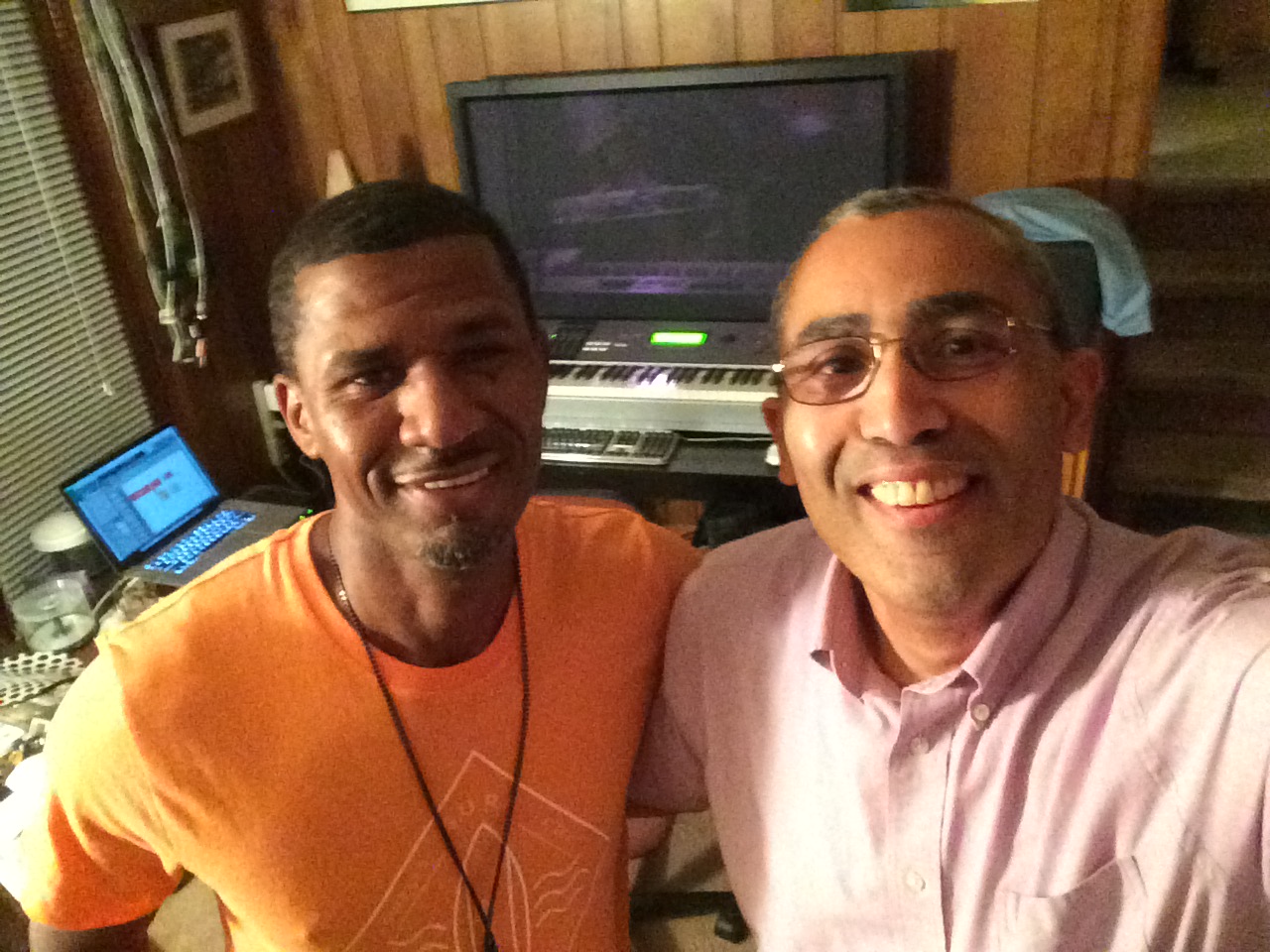 The Rhythm of Life has been so well received that we are back in the studio working on the second album, "Rainfall." Our tiny little studio is where the magic happens as Eugene gets a hold of the Spirit (more accurately, the Spirit gets a hold of Eugene) and he lays down vocal tracks and drum rhythms. I am truly blessed to have such a gifted brother in Christ who inspires my writing. Eugene's gift is multifaceted. I've never met anyone with his degree of joyous trust in the Lord. He was the inspiration for "Make a Joyous Noise and Be Well." His humble and unceasing connection to Christ is powerful. It is magnetic and brings out the very best in everyone he touches. It is no surprise that so many people love Eugene and The Rhythm of Life CD.
To all of you who have known Eugene throughout the years, I encourage you to Make a Joyous Noise on his behalf and do so as you reach out to your friends and colleagues. They say we are six degrees of separation away from anyone else on the planet. So, if we truly make an effort, Eugene's gift can be brought out in front of people like Oprah who can help catapult him to a national and worldwide audience. This is my hope and prayer. With so much hate and terror in our world, we need voices like Eugene's to be heard. If not Oprah, then someone else.
I'll leave you with a verse from one of the songs that will be featured on the Rainfall CD. It is entitled "What Matters Most". It was written for the inmates in prison cells throughout our country and the world. To some degree we all create our own personal prisons. While freedom is something we cherish and fight to protect in our physical world, Eugene sings of a greater freedom that can only be had through surrender onto Christ. Oprah, are you listening?
By His grace I'm blessed
By His grace I can see
By His grace my heart mends
By His grace I'm truly free